FATIMA 100th Anniversary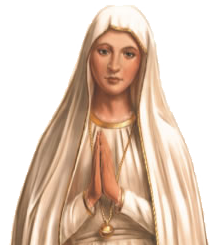 Hi, I'm Virginia, one of your Holy Heroes Adventure Guides!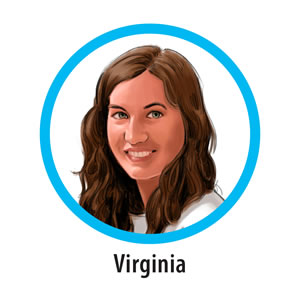 Did you know that 100 years ago three young children named Francisco (9 years old), Jacinta (7 years old), and Lucia (10 years old) received six visits from The Blessed Virgin Mary? And the year before, they had been visited three times by an angel!
The children lived near Fatima, Portugal, and they did everything Our Blessed Mother and the angel told them to do. They became very holy. In fact, this past May, Francisco and Jacinta were declared to be Saints in Heaven!
Our Lady told these children some very important messages for you and your family today -- and I'll help you learn all about them.
It's as easy as 1-2-3:
Listen here FREE to a different episode from our Glory Stories volume 13 "Secrets from Heaven: The Story of the Children of Fatima" every month.
You can print off and color a picture about the story while you listen.
Then, you can take a fun online quiz to see what you've learned!
Every month on the 100th anniversary of one of the appearances of the Blessed Virgin Mary to the children of Fatima, we'll post a new episode, a new coloring page, and a new quiz!
Our Lady has appeared to the children three times now. Last month, you learned about her apparition on July 13. Remember how Our Lady revealed three "Secrets" to the children in this apparition? Now, let's learn about her apparition in August - listen carefully so you can answer the questions in the Saint Smarts Quiz!

top
FATIMA 100th Anniversary Activities for August 13th