Celebrate the feast of St. Joseph the Worker by learning some games to make your work more fun! Here are the Holy Heroes kids' favorite "clean-up games."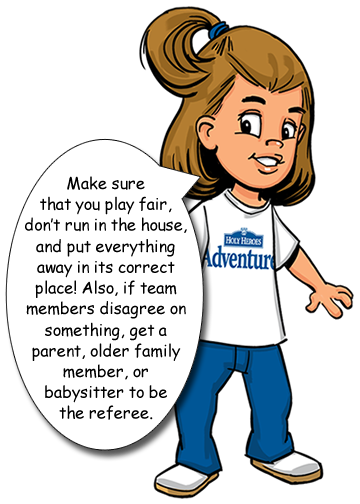 Team Pick-up
Divide the kids cleaning up into teams. You can have as many teams as you want – each person can even be on his own team. Then decide what team should take what part of the house. For example, one team can take the upstairs and one team can take the downstairs. See which team finishes cleaning their area first! Maybe the winning team can get a special reward like picking the family movie or choosing dessert.
Race the Timer
Decide how much time you think it should take to clean up the house. Then set a timer and try to get everything done before it buzzes. If you beat the timer, maybe you can get a prize!
Toy Count
Everyone is assigned to pick up a certain number of toys. Smaller children pick up less toys, and older children pick up more, so it's fair. The point of the game is to see who can pick up their toys the fastest. The game ends once everyone has picked up their assigned number of toys. If there are still toys on the floor after the end of the game, start the game over again.
Another Fun Activity
Here's a great idea for a that you can start on St. Joseph's feast day from Catholic mom's blog!