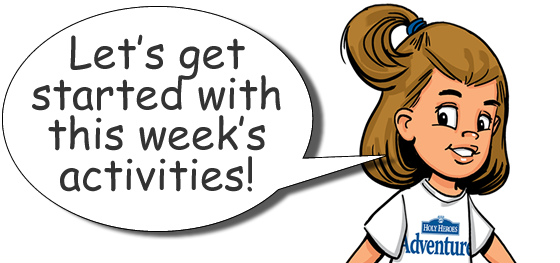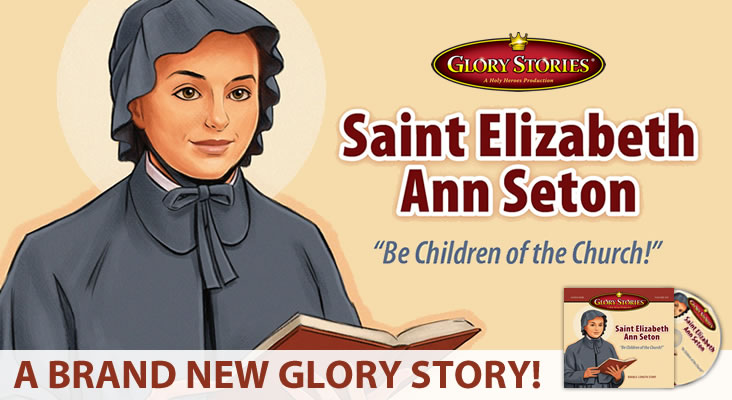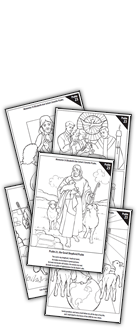 Check back for more pages as we add them over the summer.
Holy Heroes Gospel Video & Activities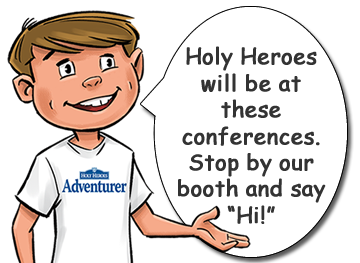 We hope you have enjoyed Holy Heroes Fun this past year. We'll be back in the fall with all new Sunday Mass Prep videos and activities. We'll also be appearing at several conferences this summer so stop by and see us if you are in the area.