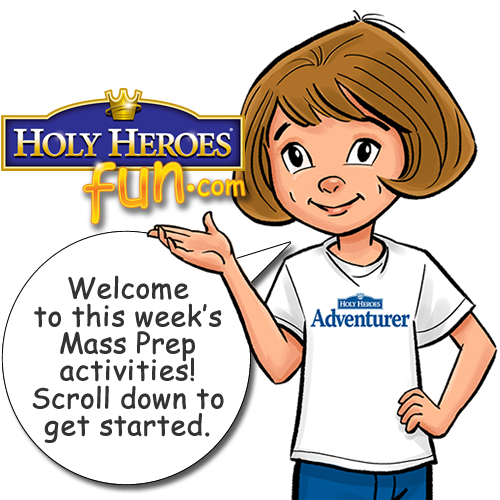 Don't miss out. Enter your email address to receive weekly Mass Prep emails.
We won't share your email address with anyone else and you can remove your name from our list at any time.

top
The 8th Sunday in Ordinary Time, Feb 26, 2017
The Feast Day of Blesseds Francisco and Jacinta (two of the Fatima children) was February 20th! Enjoy the bonus coloring page. This year is the 100th anniversary of the apparitions in Fatima, so you can get other items to learn about Fatima here.