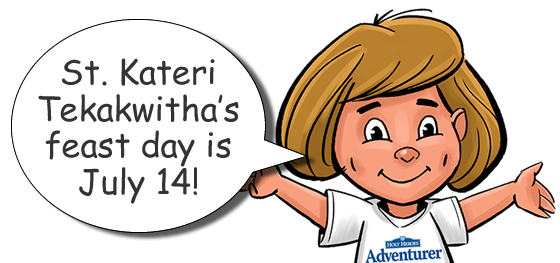 These crafts are easy to make and fun to play with!

Supplies
Paper or cloth
Glue, tape, stapler, and/or needle and thread
Craft feathers (optional)
Beads, sequins, or craft jewels (optional)
Instructions
Measure around the child's head, using strip(s) of paper or cloth. Glue, tape, staple, or sew the strip(s) together to make a headband around the forehead.
Cut out feathers from paper or buy craft feathers at the store. Glue, tape, staple, or sew feathers to the headband to make an Indian headdress.
Optional: Mohawk men would have 3 feathers sticking up at the top of their headdress. To make a Mohawk male headdress, cross 2 strips of cloth or paper over the child's head and mark where they should be attached to the headband. Then, remove the headband and strips of paper, and attach the two strips to the headband. Attach 3 feathers to the top of the headdress.
Optional: Mohawk women did not wear Indian headdresses with feathers. Instead, they wore headbands that were beaded. If you are a girl, you might want to make this type of headband instead.

Measure forehead, using strip(s) of cloth or paper.  Attach the strip(s) together to make a headband around the forehead.
Glue beads, sequins, or craft jewels onto the headband. You can even make patterns on your headband like the Indians did.

Kateri might have made herself a little wooden cross like this one. You will only need:

Two small sticks from outside or popsicle sticks
Some twine or rubber bands.

First, find 2 sticks. One of the sticks should be about twice as long as the other stick.
Next, place the shorter stick perpendicular to the longer stick. Tie the two sticks together with twine or loop the rubber band around the two sticks to attach them together.
Free coloring download



Get free St. Kateri coloring pages. Just enter your email address in the space to the right for your instant download link.
Find More St. Kateri Items In Our Online Store
Meet Holy Heroes in Person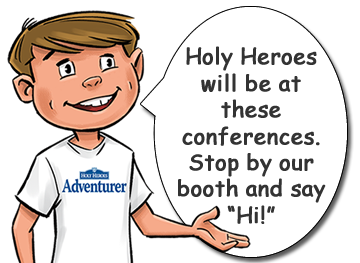 GAMES and more fun stuff you can find on HolyHeroes.com
Check out our new Works of Mercy card game. The deck of 59 high quality cards can be used to play a bunch of different styles of games that will help you learn the Corporal and Spiritual Works of Mercy. Plus, you'll have lots of fun doing it!
Looking for the game instruction sheets for the Holy Heroes games? Get them here: Works of Mercy - Matching Game