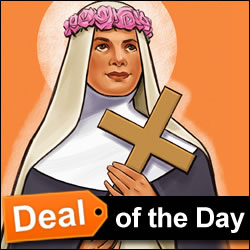 St. Rose of Lima's feast day is August 23rd! Caroline's middle name is "Rose" in her honor, so we are preparing to celebrate that day as is appropriate for a 7 year old's name day, as you can imagine!

You can hear her exciting story, "Knock, and it will be opened to you!" in Glory Story vol. 10.
LISTEN TO SAMPLES
The CD is ON SALE NOW plus it contains the story of St. Maximilian Kolbe, whose feast day was August 14th!