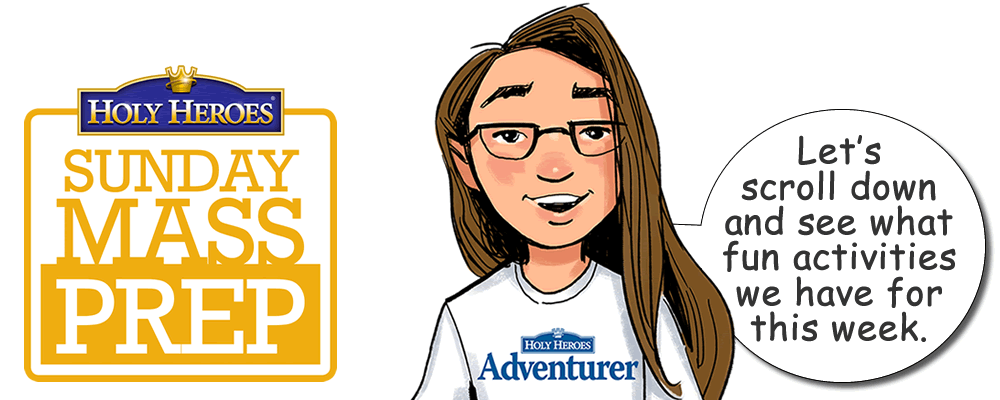 Click these buttons to download and print this week's activity pages:
* We won't share your email address with anyone else and you can remove your name from our list at any time.

top
Advent Adventure Activity Books Now In Stock!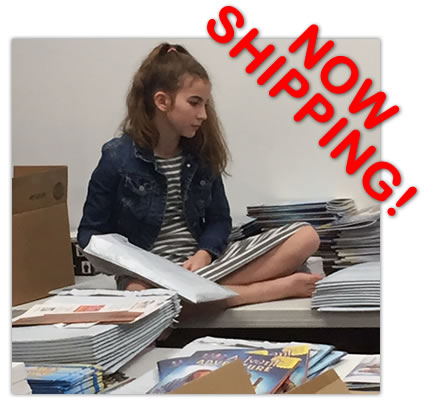 Holy Heroes Adventure Guides are busy filling orders! Our new Advent Adventure Activity Book is on its way to kids right now! PLUS, the brand new Jesse Tree DVD (with a bunch of new videos and new look) is now shipping also!
This will be the 10th year for Advent Adventure!
To celebrate, each Advent Adventure Activity Book includes a 10% off coupon code. Use the code this Advent season to stock up on CDs, DVDs, books, toys and other gifts.
If you haven't ordered your Advent Adventure Activity Books yet, do so now. We won't have time to do a second printing so once we run out, they are gone... Plus, the 10% coupon code can easily cover the cost of the book when you use the code for your holiday shopping.