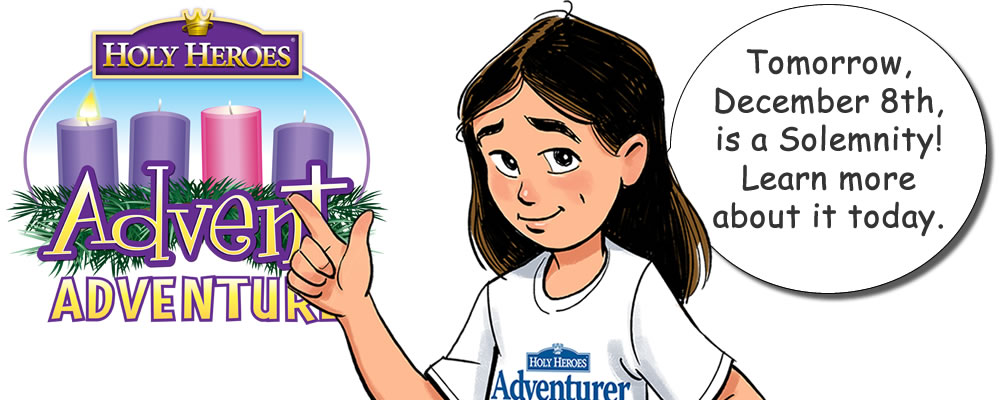 Tomorrow, December 8th, is the Solemnity of the Immaculate Conception, which is a title for Blessed Virgin Mary.
Mary is a human person, just like the rest of us, except that we are all conceived with Original Sin. She was protected from Original Sin at her conception in St Ann's womb as a special gift from God.
In fact, another way to think about "Original Sin" is that it describes something that we LACK when we are born.
You see, when we are born with Original Sin, it means we do NOT have the grace from God which we need to go to Heaven to be with Him forever. This grace is called "sanctifying grace." So, having Original Sin really means we do not have sanctifying grace.
Mary was given this grace at her conception, but we were not.
Now, God does give us this grace, but in a different way than He did the Blessed Virgin Mary. Do you know how? Through Baptism each one of us is given the grace that removes Original Sin.
Just click these buttons to download and print today's activity pages:
More Downloads (mostly stuff for Mom and Dad):


Pray the Angelus
Lead by Holy Heroes dad, Ken Davison.